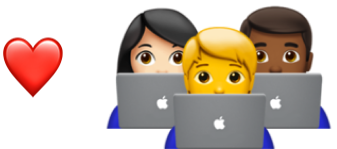 The Developer Page
Bojagi enables instant feedback on visual & interactive web components so UI issues get resolved immediately.
Streamline UI development,
resolve UI Issues faster
Bojagi provides instant visual feedback on Web component implementation.
Our tool works by extracting React components from your web app, and then presenting them in their full visual & interactive state. When a component is new or has changed, we give designers early insights, so they can give feedback immediately.
Everything is relayed to developers via GitHub Pull Requests so developers see all requested changes right away.
GitHub Integration
Bojagi has been built specifically for GitHub integration. Collaborating with developers has never been this easy.
Storybook Support
Already using Storybook? Get started in minutes! Enjoy seamless Storybook Stories integration.
Free for Open Source
Have an open source design system or landing page? Bojagi is free to use for you!
Use the tools you love
Get feedback in your GitHub PR
Feedback for your React components from your design team is waiting for you on GitHub. Designers can approve your PR visually and provide annotated feedback directly.
Your pull request is the source of truth for feedback from fellow engineers and now designers.
Integrate into your Workflow
You know best how you work best
We know that you love your workflows. And we don't want to change them: we adapt to you, not you to us.
Bojagi is build on top of GitHub Pull Requests and works in any CI environment.
Wanna be strict? Just require designer approval to merge pull requests. Or be casual and ping them in Slack, so they can see their designs in action.
Compare visual changes
Keep track of progress
Bojagi helps you to see what changed in the implementation of your design. Compare components with earlier versions to keep track of progress.
You can also refer to them in comments if you liked something better in the past.
Convinced?
Try Bojagi today and see how it works in action. We are free during the open Beta!